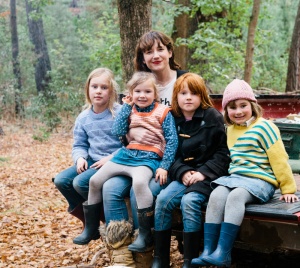 Meet
KATE BERRY
WHO
Hello Kate Berry
Lunch Lady
CHILDREN
Maya 10
Pepper 5
Helena 8
Tia 5

Hello Kate Berry
Meet
KATE BERRY
I must say, I am feeling the pressure a little with this post. You see, Kate Berry is one of those creatives that has so much talent, so much going on (in a good way), heaps of drive and a genuine love for what she does and those around her. Seriously one of the sweetest people I have met in a long time, not to mention spunk – loads of it! So hence why I hope this introduction seems adequate.
I have long loved Kate's dreamy and captivating photography which tend to have a constant thread – of 'chasing good light'. Her blog and instagram feed is saturated with beautiful imagery of her daily happenings and beautiful moments in time.
Based in Daylesford Victoria, Kate lives with her partner Rohan Anderson (of a Whole Larder Love, I know, I know what a dynamo team) and their four girls (Kate has two daughters Maya 10 and Peppa 5 and Rohan's two daughters Helena 8 and Tia 5).  As you can imagine food (wholesome nutritious food) is a must in their home and with this passion Kate also squeezes in her blog Lunch Lady  where she shares the food she makes for the girls (read about how Lunch Lady come to be here).
But there is so much more to Kate, she recently launched The Photo School (think class room style workshops and also online workshops too) and she will soon be exhibiting her beautiful photography in her first gallery show …AMAZING!).
Kate kindly invited me to her 'Party in the forest', her secret forest, where we would hunt for pine mushrooms, cook them on pizzas in her 'buddies Happy Camper airstream pizza truck' and breath in good clean country air.
It was a beautiful day, an opportunity to see her in her element- surrounded by family and friends, catching pretty light and learning more about Kate Berry.
Tell us a little about The Photo School and The Lunch Lady and Hello Kate Berry
Yep, I am stupidly trying to run three projects / businesses at once.
The Photo School is a class I run with my friend Peta Mazey. We try and teach people how to take the acest photos they can of their lives. Simple as that. We run the class both online and in person.
Hellokateberry is my photography business, where I shoot for lots of different people, magazines and events. I also photograph families in their homes so they can keep it as a special record of that ace time of having kids. I love how the things surrounding the family, in the home, are as important to the story as the people.
Lunch lady is the one closest to my heart. It started when my, then 9 year old, came home and told me she was being bullied at school for her homemade lunches. We started the lunch lady blog together to reach out to other people that might be experiencing a similar thing, but also to the uninspired lunch makers of the world.
What is your career background?
I have had a few careers, unsurprisingly. I worked in advertising as a designer for 18 years, in Melbourne, Sydney and London. After having my first kid I realised what I was doing was pointless and against everything I stood for. I quit and started a cafe called Switch Board in Melbourne. It is still there, and it is still super cute.
Since selling Switch Board I have mainly worked as a freelance photographer and designer. I am pretty lucky that I have a job I can just bumble my way through life without having to clock in everyday.
Who makes up Kate Berry team? Management, number of staff? How do you fit it all in?
My team is made up of me and my dog Gem. We sit in the office working / sleeping all day while the kids are at school and then the same again on the couch when they have gone to bed.
I have no idea how I fit it all in and to be honest currently my health is suffering from me being stupidly busy. It isn't something I think is awesome (the being stupidly busy), I would much rather be a lot less busy and live the quieter and healthier life I set out have. Business is not a badge of honour.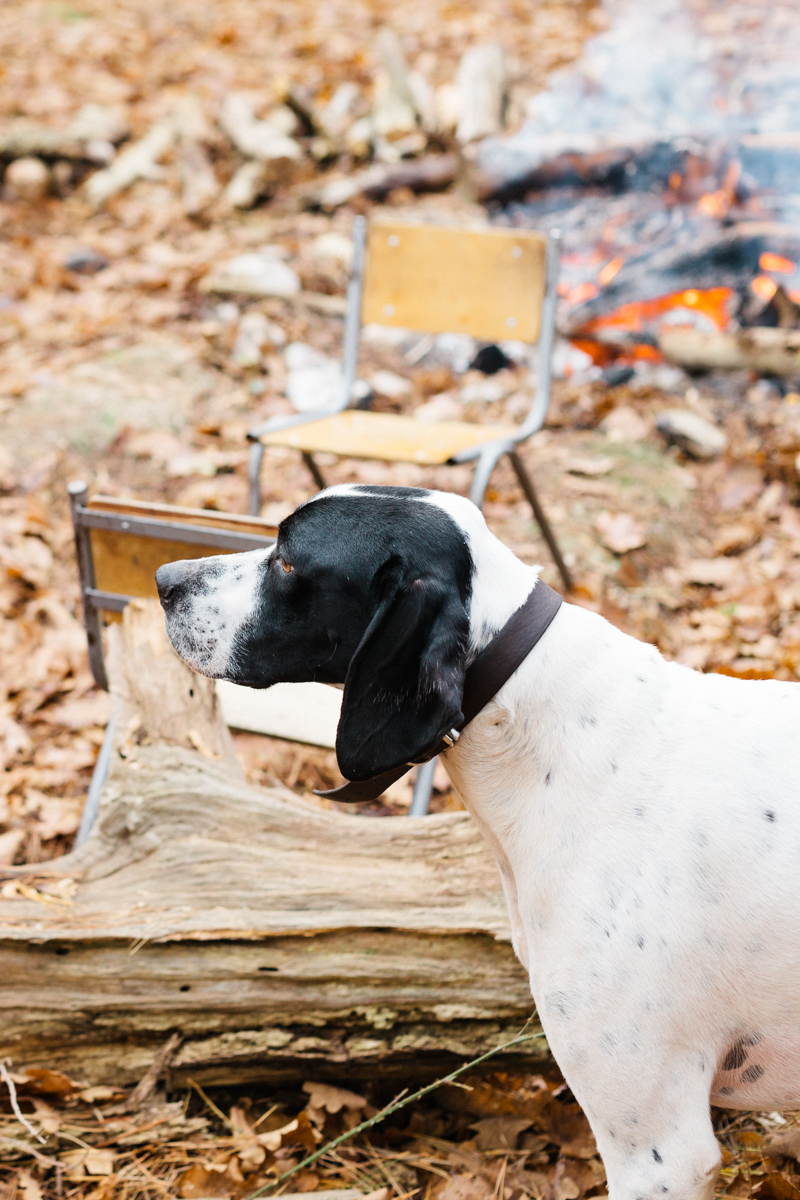 What inspires you creatively and personally?
There are so many things that inspire me. And most of them are cheesy.
Light is my greatest inspiration, it can lift me from the darkest of holes. The warmth, the sparkle and just the feeling a moment of pretty light gives me can shift me to the happiest of places.
The people in my life who love me and tell me I am great no matter what also gets me through. I am very lucky to have lots of these people around me, so lucky.
Oh and road trips. Always road trips.
What has been the best thing about being your own boss both before and after children?
I have always loved being my own boss. I don't like to answer to anyone. I like to be able to pick up at any given moment and go for a drive, to Uluru. I don't like boundaries, I don't like rules and I especially don't like them being made by an annoying person in middle management.
I am also a control freak, so that works well with the being your own boss thing too.
How do you balance (juggle) family time and work time? 
Right now is probably the worst time to ask me this questions, I have probably been home for 10 days in the last 2 months. But most of the time I like to work like a bastard during school hours and switch off once the kids are home. It isn't always possible, and I do find myself working late quite a bit, but there is always time for my kids and always time to make them delicious food for school.
Who is your 'village?
My village is mostly made up of wonderful school mums + dads. My dad lives on Bruny Island, but he flies up when there is extended kid watching required. I even flew the lovely Peta over from Wellington to do a spot of baby sitting while I worked in the UK. I love that my village isn't a traditional one, and that my kids get to spend their lives with many amazing, loving and caring people. My big kid and I spoke in the car yesterday about how lucky she was to have so many aunties and that the pretend aunties are the greatest because they chose to love her. How ace is that.
How are your days structure around your children and family?
I wake up around 5:30 so I can get some baked stuff in the oven for the girls to take to school. sometimes they will sit wrapped in a doona to keep me company.
We do the usual before school stuff and then my work clock starts ticking as soon as they are out the car door!
We have special things we like to do together after school, we have Mill Market Monday, Thali Tuesday (which is actually on Wednesday) and Forest Friday.
What exciting things are coming up for Kate Berry , The Photo School and The Lunch Lady.
I have a couple of exciting things in the pipeline, but nothing I can really talk about yet. So, stay tuned!
Best piece of advise you have been given
professionally – i can tell you the worst piece of professional advice, someone told me I would never make it in business because i was too nice to people.
in reference to raising a family – the mum gut feeling is not something to be ignored
in reference to how to make it all work – i don't think it all does work. I find it is more just a balancing act of chaos minimalisation.
What are your goals for Kate Berry in 2014, 2015 and beyond.
My goal is to try and find one professional hat. So I don't have to keep managing 3 businesses. I have a plan, and if it happens, I will be one very happy lady.
I want to spend more time in the garden with my guy and my kids, I want to be more carefree, like I was before I took on too much work.
Another big plan is to dust off the caravan more than once next year. More road trips. Always.
Tell us how your partner Ro influences you?
He buys me biker t-shirts and shares the same simple life beliefs as I do. We are both strongly passionate about living with purpose and treading as lightly as we can on the world. Sharing that same philosophy with your partner and best buddy makes life pretty wonderful.
Kate's Petite Edit
Best place for Sunday breakfast?
It is at home, we have nothing nearby!
The morning is spend listening to the girls play and giggle together in their rooms, while we drink mugs of coffee in bed.
I usually make the girls fluffy Canadian pancakes or crepes on the weekend, I love it. They are the easiest thing to make and always a sure fire way to get lots of cuddles and mapley syrup kisses in return.
We then will jump in the car and head to the Daylesford market to search for treasure and then stop off to our favourite forest on the way home for a walk and a check for mushrooms.
Best place for a family getaway?
The road! Wherever it leads.
What is your go-to resource?
Shazam. I have no idea how I lived without knowing what that song was before that app existed.
Give a shout out to another inspiring business (ran by parents)
You know, I know this is going to sound really lame, but most of my parenty friends have their own thing going on that I find pretty inspiring. Whether is my gorgeous friend Jade http://www.eatthismyfriend.com who has decided to study teaching at uni at the age of 34, or my buddies who make a living out of what they are really good at or just the fact that most of them have all become pretty amazing humans.
Kate has just launched her Pozible campaign for an exhibition she is working on, do good and jump over and support her here.
Learn more about The Photo School and how to capture you own beautiful photos here.