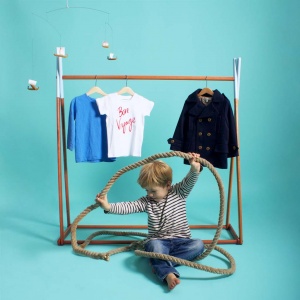 Play
Such Great Heights
Such Great Heights needs little introduction.  Established in mid 2012 by Ryan O'Connor and Jo Fahy, the Wonder Tents, Adventure Capes and graphic print bed rolls have quickly become pieces of choice by discerning parents for the little ones.
It was after the arrival of their first daughter Grace and being thrust into the world of children's products that Ryan and Jo, disenchanted with what was on offer set out to create the timeless and quality keepsake products, built with imaginary play in mind.
Created from the finest raw materials that will stand the test of time, Such Great Height embodies the spirit of The Petite Edit so well. Passionate, loving, dedicated parents creating and sharing their designs whilst balancing their growing family in a way that works for them.
This dynamic husband and wife team have worked hard to nurture their collection of beautiful, functional and dreamy products. The year ahead for Such Great Heights is certainly a busy one with illustrator Rawaan Alkhatib part of their second Artists series  collaboration to launch in August. PLUS in 2015 a move to the US is also on the cards to support their growth into this market after securing Anthropologie as a stockist!
I am so very inspired by Ryan and Jo's aesthetic and their ability as creatives and parents, to create such a well respected quality brand.
How did Such Great Heights come to be?
The brand came about when we started our own family and suddenly found ourselves immersed in a world of childrens' products. Whoa, so much plastic!! We were disappointed to find that many toys that we had are/were designed to be played with in a very prescribed, one dimensional way. You know, push the button to activate the lights and that's it.  Not particularly inspiring! We saw a need for thoughtfully designed pieces that would draw children of all ages in to rich, imaginary play. Using beautifully raw and tactile materials has always been important to us. The concept of organic, sustainability and re-usability were also of great relevance and importance. Lastly, we wanted to design pieces with an aesthetic that parents would appreciate and happily welcome into their home.  With these values/goals in mind, we began experimenting, making playthings, furniture and clothing for our girls. Slowly but surely, we put together our debut collection. In July 2012, Such Great Heights was born!
What is your career background?
We have a vast and varied skill set in disciplines including filmmaking (I studied screen production at the Queensland College of Art), photography, advertising, woodworking, fashion design (Jo sold her own women's fashion line to boutiques across Australia) and paediatrics. It has been really rewarding and invaluable to be able to draw on these experiences and apply them to Such Great Heights.
Who makes up Such Great Heights team? Management, number of staff?
On a day to day basis, Such Great Heights is comprised of just myself, full-time, and Jo in a part time capacity. We are responsible for the day to day running of the business, from creative direction through to product development, manufacturing, logistics, marketing, PR etc. We are by no means working on our own though and collaborate and contract artists and makers from all over the world. To date, we've worked with some amazing talent from Australia, USA, Spain, India, Norway, Netherlands, Mexico and Sweden.
You have two children how does each day work? Who is your support network?
Our eldest is in primary school and the youngest has 3 days of child care per week. We are lucky that both girls have the most remarkable teachers and carers and we are so grateful to include them in our support network. The girls' grandparents live interstate so our local network includes their three doting aunties and our dear friends, all whom have pitched in many times in the past, when we've been frantically working on various projects.
We have recently built a home studio so we now work from there for part of the week. Ryan also spends a couple of days per week at The Hall on Queen Street, Croydon. It is a beautiful big work space that has been set up by Timothy and Rebekah Cichero of One Small Room. The building acts as a showroom for their mid-century furniture store, as well as an office for their Architecture and Interior Design services. A really inspiring space to be in!
How do you balance (juggle) family time and work time?
Gosh, that's the million dollar question isn't it? Balance is such a precarious thing. Our priority is to be present and engaged with our kids as often as possible. This seems to be the key – quality time together makes everyone feel fulfilled, happy and calm.  Since our eldest started school, we've become particularly aware of just how quickly those pre-school years fly by, so we are determined to appreciate them – though any parent would know, there are moments with three year olds when this feels like a tall order!
To try and balance this with getting work accomplished, Jo and I often tag team… one of us will be with the girls while the other works, then we'll swap. We typically have very late nights, burning the midnight oil as the girls sleep. When there is a pressing deadline, the Power Nap comes in handy. We work through the weekends as well, although we always make time for a social outing or two.  Overall, there are phases where it seems to run smoothly, and times when it gets out of whack and everyone is exhausted and stressed! The best way we know to tip the balance back into the positive is to stop for air, unplug the technology and pack the kids into the car for a couple of days at the beach.
What exciting things are coming up for Such Great Heights, tell us more about how the Anthropologie relationship came to be.
Yes, we love Anthropologie! It is an iconic brand which has a reputation for sourcing unique and diverse products from around the world and never before have we seen such beautiful window displays! They originally found us within a few months of launching Such Great Heights, via our Etsy store. They then re-connected with us at trade shows in Melbourne and New York. It has been very cool seeing this come to fruition and we can now include Anthropologie as one of our first USA stockists. We hope it is the start of big things for Such Great Heights in the USA.
Any new styles/products in the pipeline?
Yeeesss!! We are CRAZY excited about releasing our next product. We've been working with a Brooklyn based illustrator called Rawaan Alkhatib, who is drawing two pieces for our Artist Series. The astonishingly intricate illustrations are breathtaking, but it's the presentation and end use that will bring an element of magic to them…They are close to completion, so keep watching this space! We will be making this product very interactive and will be moving a lot more towards engaging our customers and children with future products and services.
We are also currently working with some very talented textiles folk in the USA on our next batch of Bed Rolls and Wonder Tent canopies. Once this relationship has been firmed up, we will then be looking to sell our textiles as continuous yardage, as well as creating a number of related products, including blankets, rugs etc.
Best piece of advice you have been given?
Jo -I went to the Big Hearted Business conference in 2013 with the incredibly inspiring musician and entrepreneur, Clare Bowditch. It was an amazing weekend spent with talented creative types, many of whom are excelling in their chosen fields. Hearing their advice about how to build a successful, creative business and make a significant contribution to the world by doing what you love was something that will stay with me forever. A quote from comedian and author, Catherine Deveny, has really stuck with me. She urged the group to remember that it's  'Not about making a living, but making a life'. Indeed!
In reference to raising a family: 'The days are long, but the years are short'. I believe that this saying was first coined by writer Gretchen Rubin in her book The Happiness Project. It helps to keep the hard days in perspective and to always remember the bigger picture.
Ryan- My ex film lecturer from the Queensland College of Art pulled me aside one day and told me to 'never undervalue your ideas'. This has really stuck with me.
What are your goals for Such Great Heights in 2014, 2015 and beyond.
This year, we are working on releasing some new products, as well as getting our textiles and sewing operations flowing smoothly, so that we can expand our offerings in this arena. We will be attending our second LifeInstyle trade show in Melbourne this July and are really looking forward to showing our range to Australian stockists. We have just setup warehousing in the USA and will be continuing to work towards making our collection available for boutiques and high end department stores. We are really excited about taking part in our 3rd Big Design Market at Christmas and we are hoping to survive the Christmas rush. This time of year is notoriously BONKERS for us!!!
2015 is shaping up to be a tremendously fun year… Just last week we acted on an overwhelming gut instinct and have booked one-way tickets for the family to the USA! Our plan is to call New York home for a year abroad, while we continue to grow Such Great Heights in the states. What an incredible family adventure this will be! If that doesn't sound exciting enough, we are going by cruise ship!! It's a 24 day journey from Sydney to San Francisco via the South Pacific islands….OMG!! No cooking or domestic duties for almost a month, that alone is our idea of heaven!! Exciting times. We plan to document and photograph our adventure and hope your readers will stay in touch and come with us for the ride.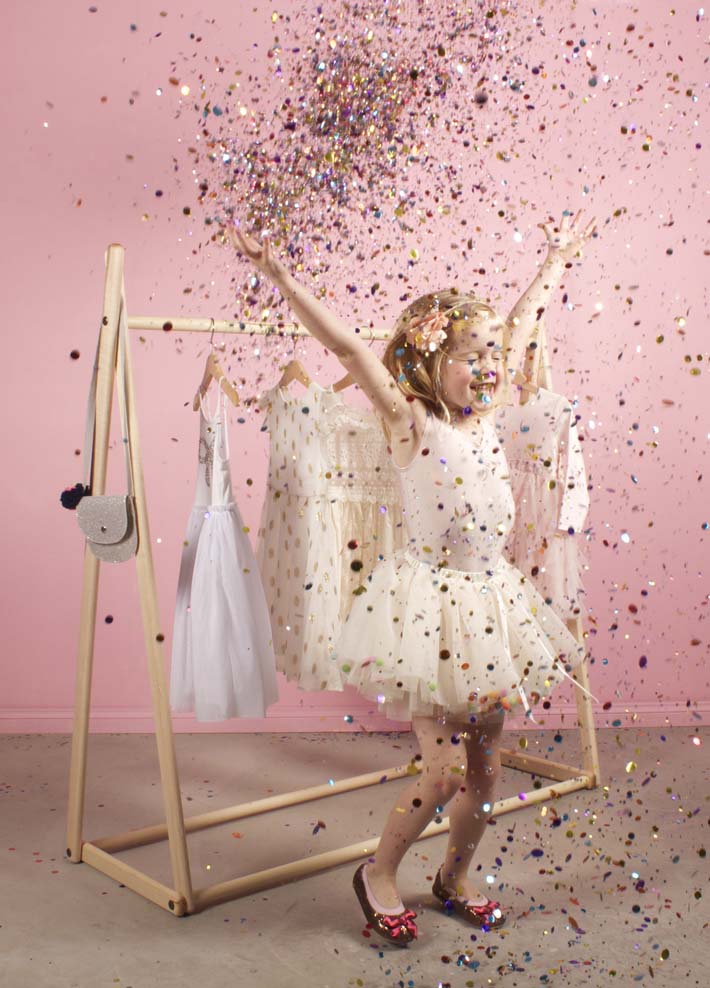 Such Great Heights' Petite Edit
Best place for Sunday breakfast
We love our neighbourhood (Adelaide's inner west), and are regulars at Red Door Bakery on Queen St, Croydon. Food to die for and the crew behind the counter are such a cool, relaxed bunch.
Best place for a family getaway?
Anywhere along South Australia's Fleurieu Peninsula. There are lots of sleepy little towns along the coastline that are incredibly scenic. They provide the perfect setting for relaxing and making holiday memories with the girls.
What is your go-to resource?
We know we're not alone when we say a couple of our all time faves are The Design Files and Humans of New York. In the real world, we love the art gallery, museum and the ever changing and inspiring great outdoors/mother nature!
Favourite children's fashion range?
Our faves are Spanish labels Bobo Choses  and La Casita De Wendy (who we have been fortunate enough to collaborate with on our textiles range) and Danish brand, Soft Gallery.
Shop the Such Great Heights Collection.