Shop
Riser
WHO
Christine Virgiotis
CHILDREN
Leo 4
Roman 2

Riser
Shop
Riser
Do not be fooled,  not all muslins are created equal. Whether you are wrapping, swaddling, burping or shielding from the sun, a muslin is a must have item no matter the age of your little one. Luckily we stumbled across Riser, a local Australian-designed baby muslin made with the finest certified organic cotton that is luxuriously soft, and features gender neutral prints.
Riser's creator is a mother of two early riser boys who lives in Melbourne. With a background in fashion, Christine Virgiotis was not satisfied with traditional products on the market, and set out to design her own. The first collection of digitally-printed designs including monochrome prints and lush green tropicals has garnered great interest and Riser's second release of wraps and bed linen features new designs that are inspired by the fears and dislikes of the designer young boys.
Introducing Riser.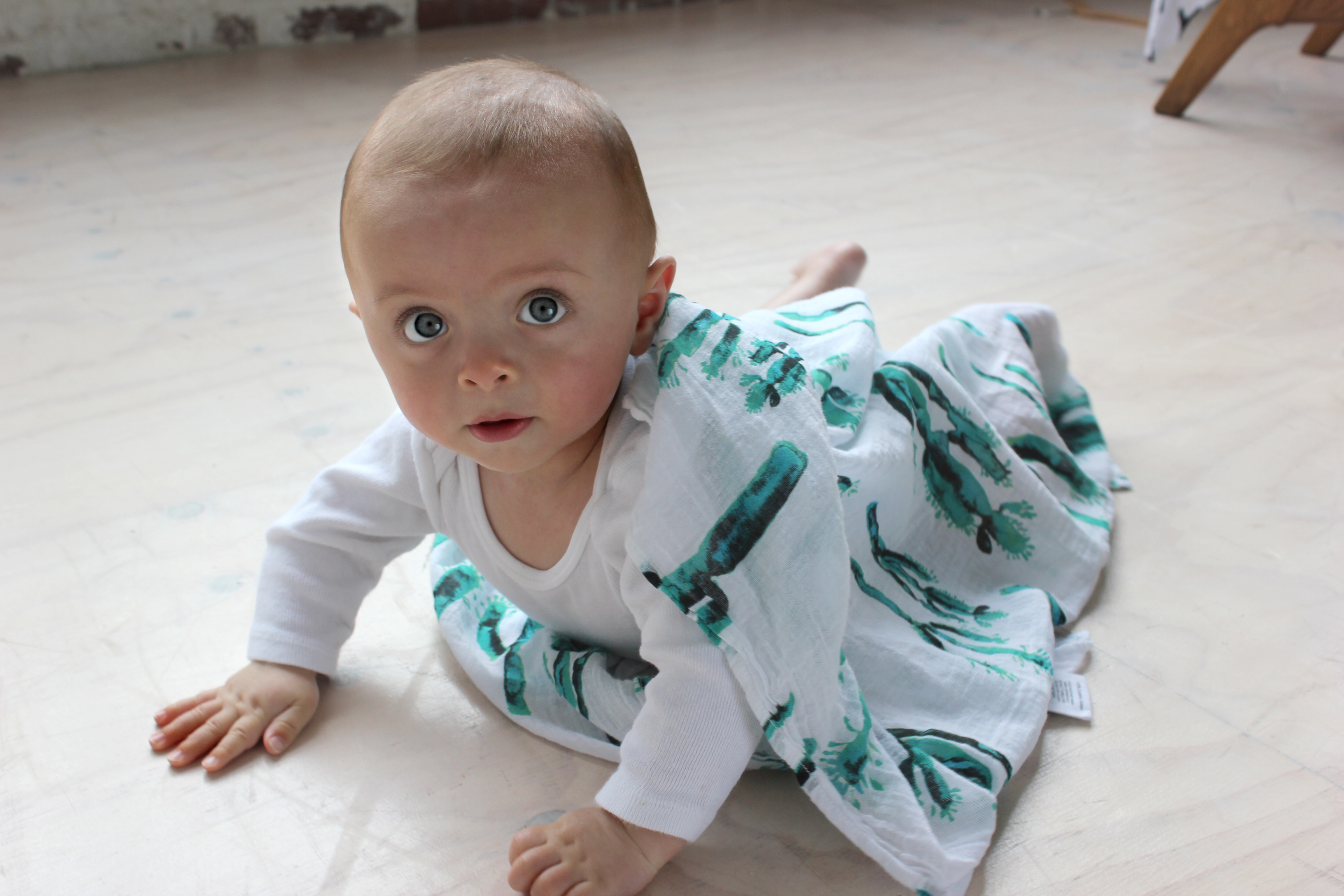 Who makes up the EARLY RISER team?
The business is still in its early stages – just over 6 months, so currently just me. However, when there's a peak in orders or a trade fair, I've got my husband Josh by side helping me out.
I design the concepts of all my own prints, and then work with two local artists who bring those designs to life. Both artists are very different from each other- one is a tattoo artist with a graphic design background and the other an illustrator.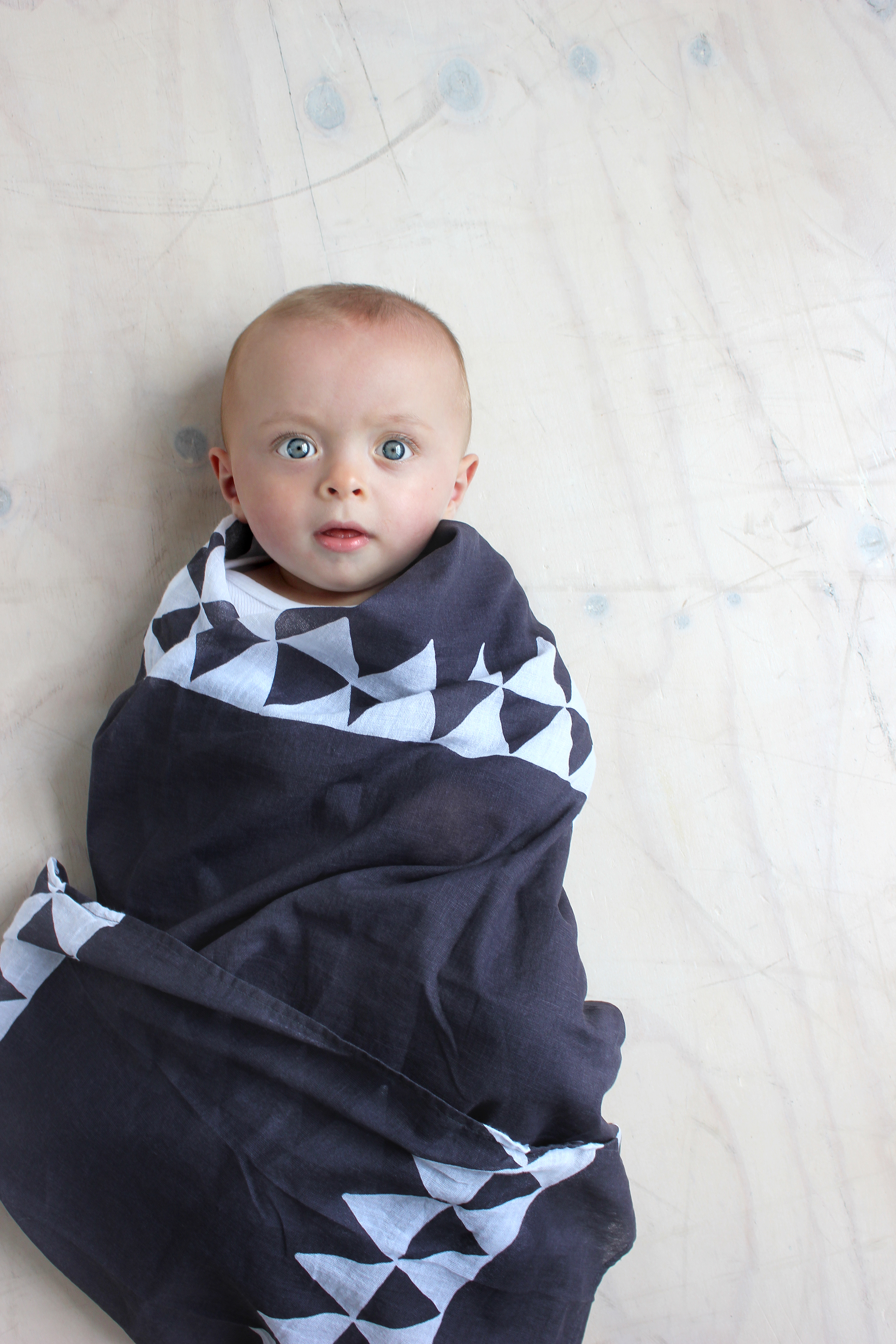 How did Early Riser come to be?
I had the idea of designing muslins after having my two boys and not being able to find a wrap that wasn't printed with stars or animals. As a new mum, I constantly had a muslin draped over me as either a nursing shield or burp cloth, and I wanted a wrap that didn't look "baby", something with a bit more style but still felt beautifully soft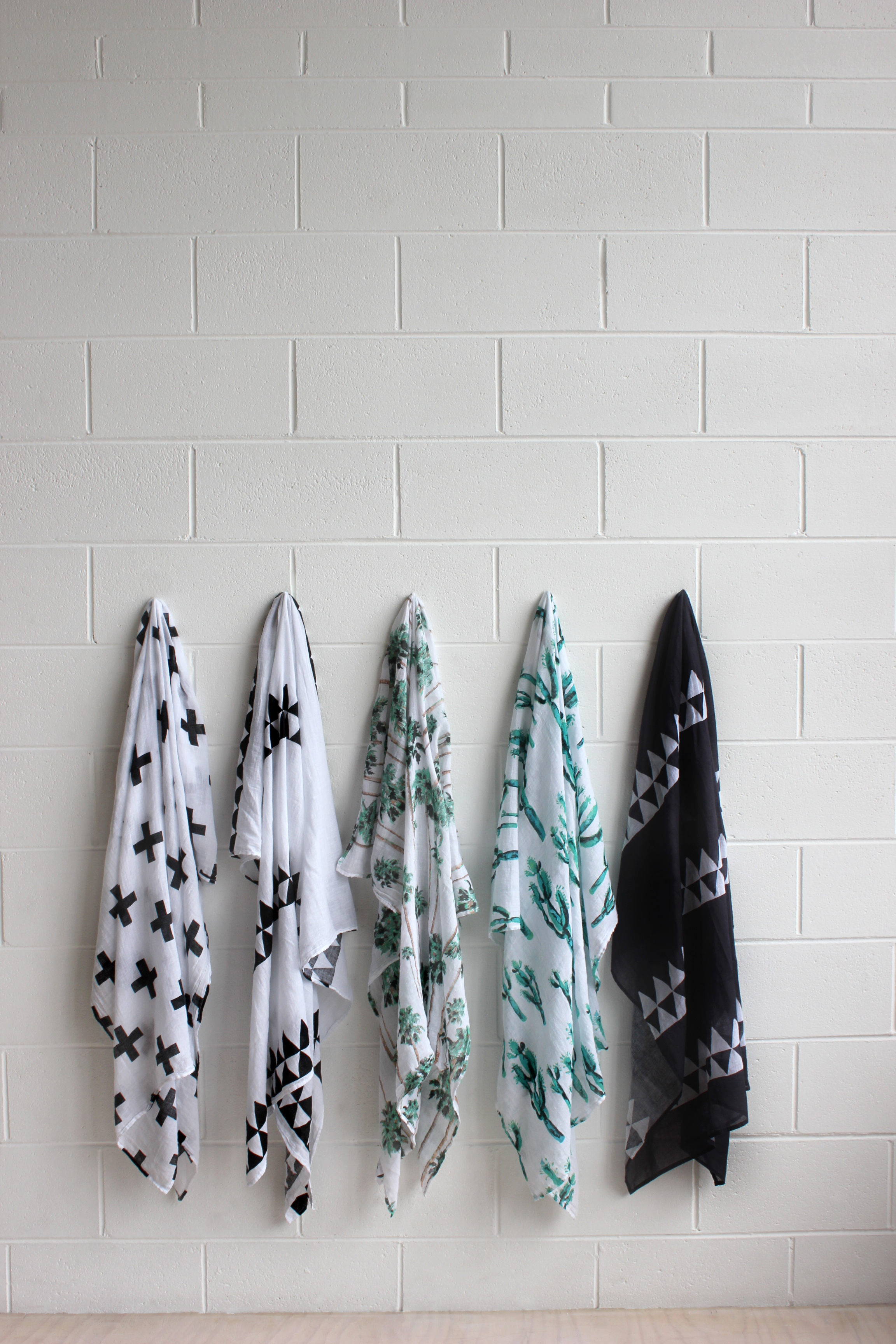 What inspires you creatively and personally?
It can be a number of different things from nature, fashion and books.
My next range launches mid year and its all about taking my boys' dislikes and fears and turning them into something beautiful and positive.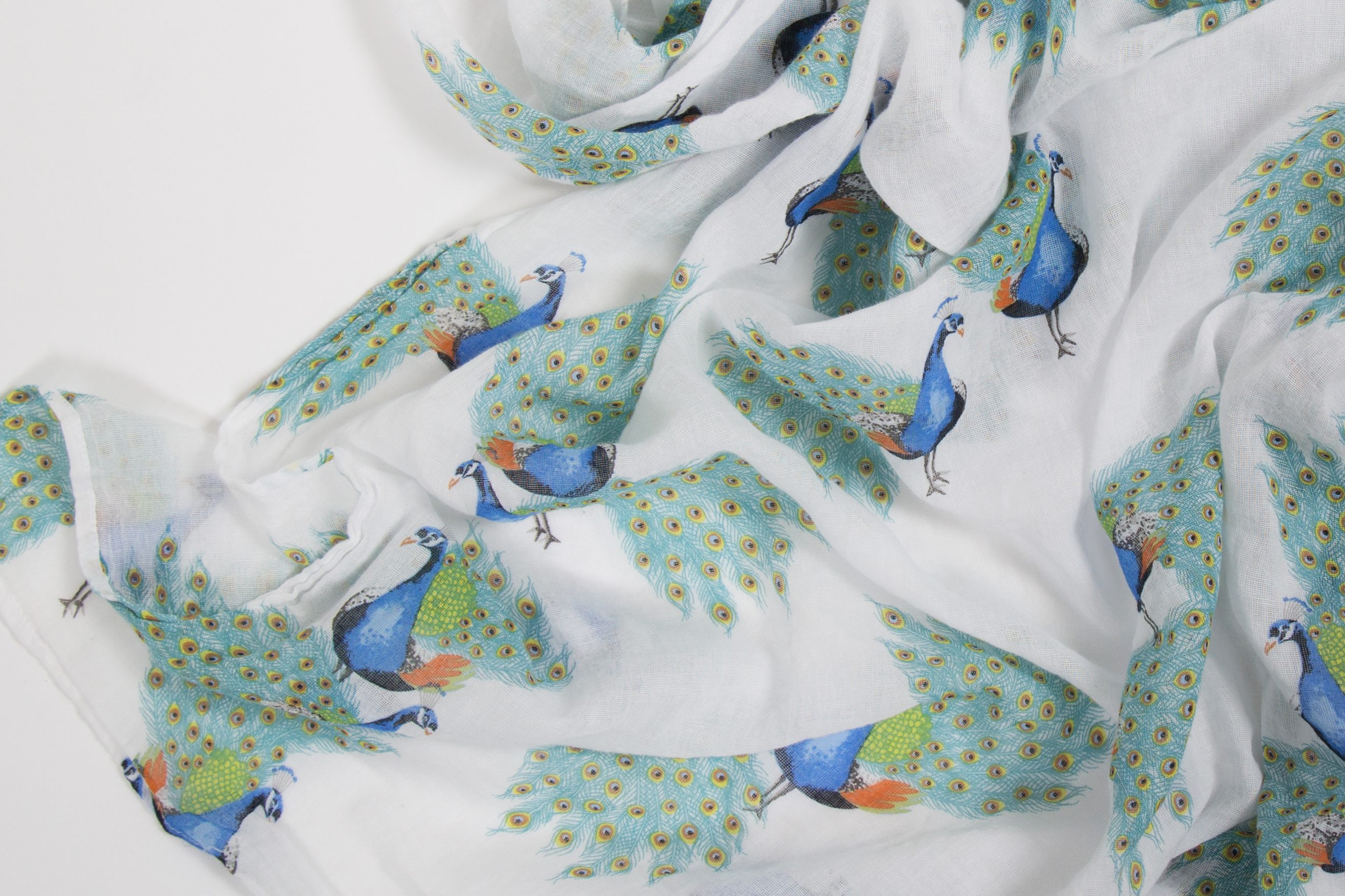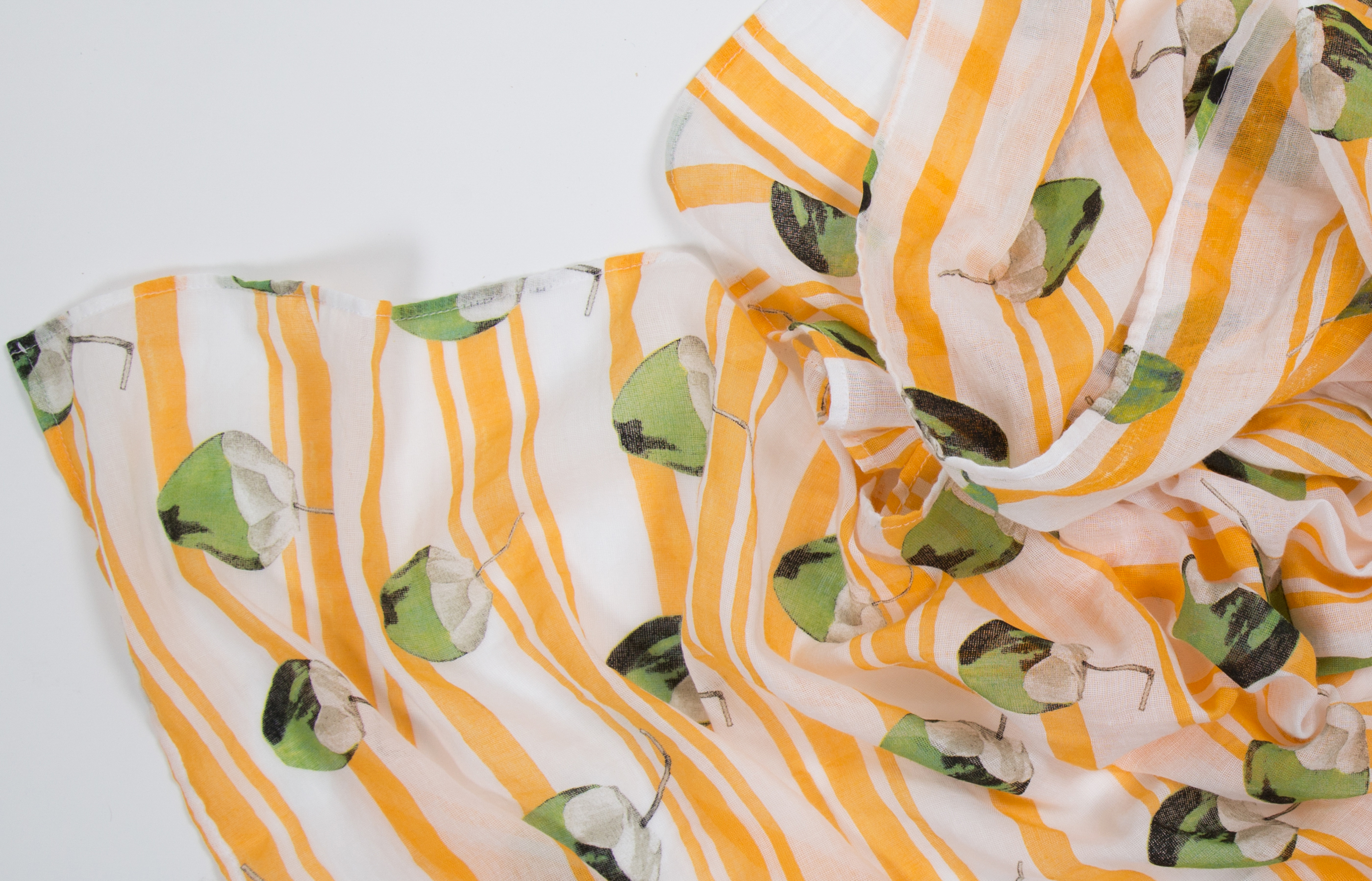 How are your days structured around your children, family and running a business?
Having two active boys, I always have to make sure that they get fresh air and have a good run which means we frequent the park almost every morning. Usually I get a lot of work done when my two year old is having his afternoon nap. I only make phone calls when I feed my kids breakfast or lunch because I know they will be silent for 20 minutes.
How do you balance (juggle) family time and work time? Who is your 'village? 
There are days where I feel like I can't keep up with my meeting the needs of my family, catching up on housework and developing the business.  I write a list every morning and I break up my day for housework, kids and work.  I can't work on my business if there is disorder in my house, and I can't work on Riser  if my boys are carrying on. Both my parents work but they're always willing to help out and watch the kids if they can.
Tell us about the current collection, style influences?
My current collection is based on all the things I love. As it's my first collection I wanted to design something for everyone. I aimed for a range that was gender-neutral and fun and stylish at the same time. I've always loved cactus and palms and thought it would go well with my monochrome prints.  A challenge was to produce designs that were perfect for babies and kids but adults as well, taking out the pastel , nursery themes and replacing them something that looked fresh, new, of the times and stylish.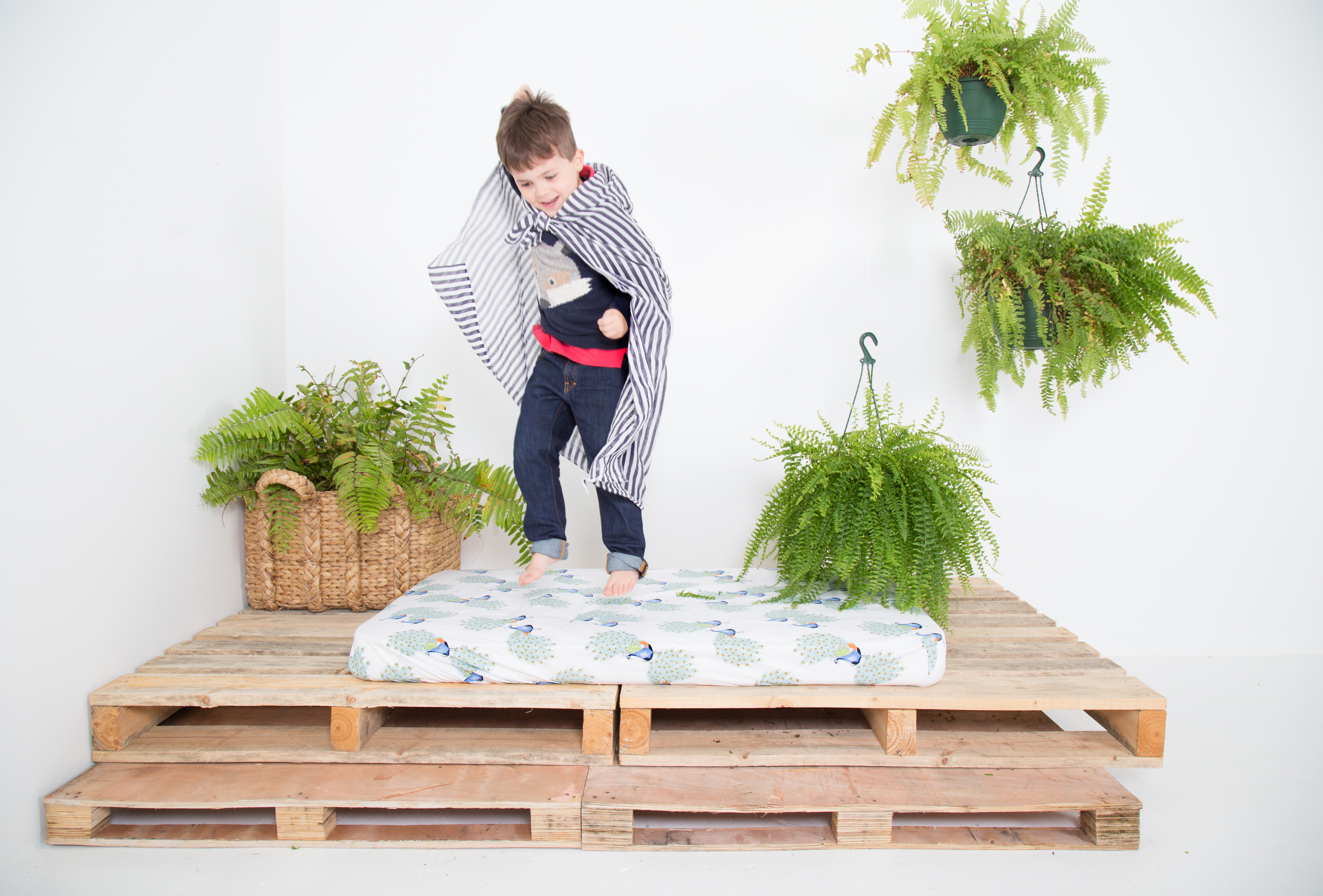 What are your goals for RISER in 2016 and beyond?
I have just completed the art design for my second collection, and really hope people are excited by it. And I'm also launching the new bed range, which is made in Australia from  organic cotton .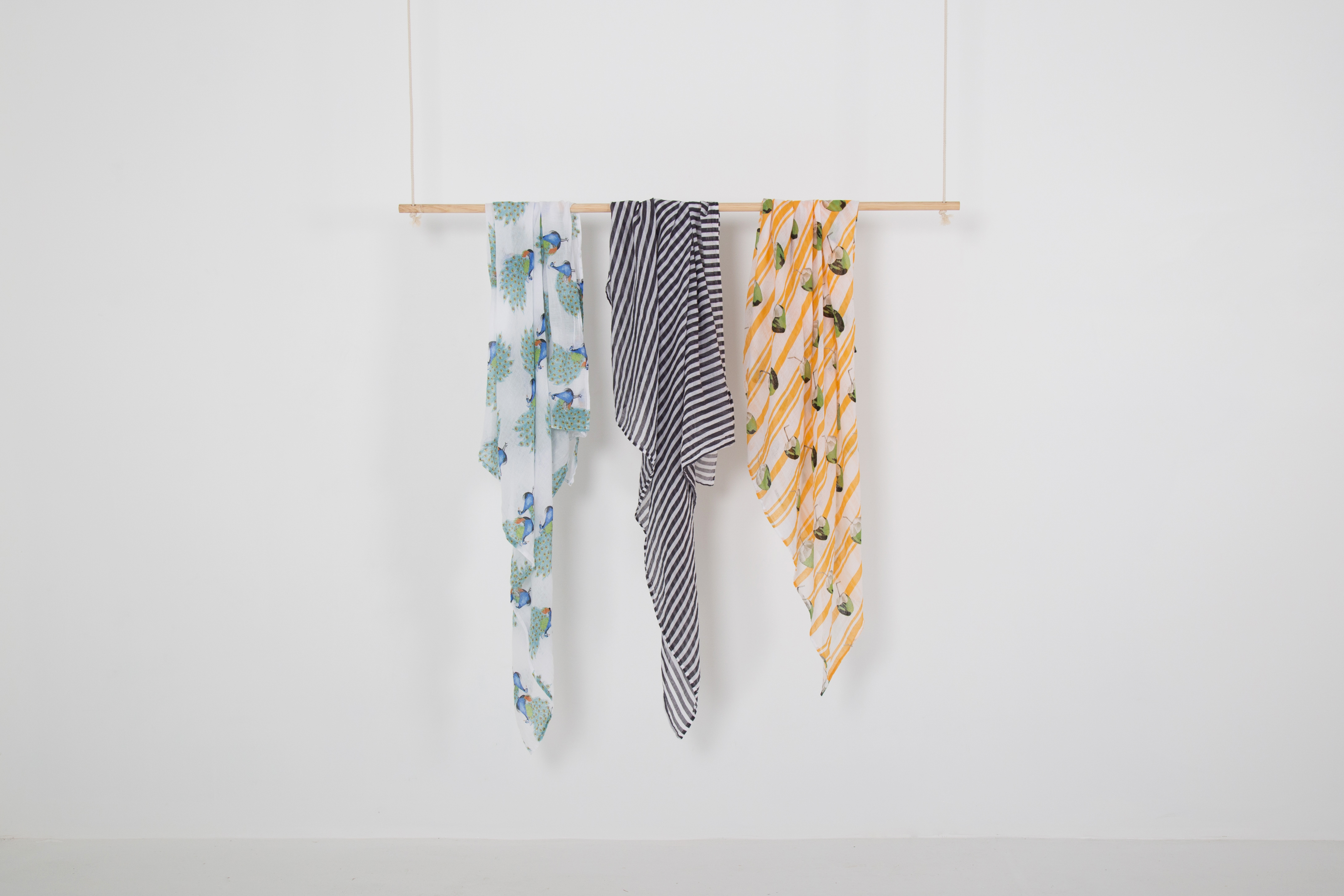 Your Petite Edit
Best place for Sunday breakfast?
We love going  to the café 15 Pounds in Fairfield, Melbourne. Having two boys we are forced to become early risers. We like to go first thing before it gets too busy. Then it's off to Auskick where the boys can run around and we can enjoy a quiet coffee.
Best place for a family getaway?
We have a holiday house in Greece and although it takes a very long time to get there it's defiantly worth it.
What is your go-to resource?    
Heading down to the coast for the weekend always provides fresh inspiration for colours palettes and designs.
 Favourite children's fashion range
Tiny Cottons and Bobo Chooses. I love that they are gender neutral and their designs  are unique and fresh.
Give a shout out to another inspiring business (ran by parents)
Definitely my bestie Kristina who has a beautiful candle business SOH Melbourne, and a fourth baby on the way. Given all this, she still has time to listen to me vent on a weekly basis. Also Ilana and Georgia from Grace Melbourne, who run a successful business with very young families.
Riser will be exhibiting at Life In Style August 4th – 7th 2016 Stand F07.
Shop the collection here