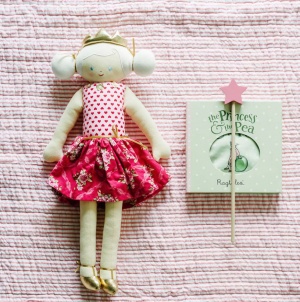 Shop
Finch Emporium
I must admit, I love a bricks and mortar store. I love being able to see, touch and feel what I am buying, to learn a little about the product and chat to the store owners which is why I am thrilled to introduce to you Finch Emporium.
Located in Melbourne's inner west suburb of Seddon, Finch Emporium is a real go-to when it comes to beautiful, function, educational and timeless kids toys. Established in 2010, owner Ange, a mother of two and a Seddon local was inspired to launch Finch Emporium after realising her local area lacked a toyshop that offered high quality, eco friendly and traditionally focussed products for the increasing number of children in the area.
After completing an Arts Degree and working in Marketing and as  a freelance copywriter/proofreader, she got a taste of online retailing working across establishing an online toyshop back in 2004, when online sales were in their infancy in the Australian market. The rest, as they say is history.
Finch Emporium is a small, warm and gentle space where one can spend hours lost in the many beautiful items that make up Ange's edit. I am thrilled to present to you our Petite Edit and our interview with Ange.
How did Finch Emporium come to be?
Since the birth of my first child almost 13 years ago, I had been working for myself from home. I realised that I was losing my social skills spending so much time without adult interaction, so I applied for a job in a children's shop over the other side of the Westgate Bridge and worked there for about 9 months. During this time, I realised that what I really wanted was to open my own toyshop. I was living in the inner west and could see that Seddon was starting to change. The Bendigo Bank had opened which was great for encouraging new retailers and the demographic was becoming more and more young family oriented. A shop became available and it felt like it was meant to be.
What inspires you creatively and personally?
I'm always really drawn to products that have a timeless quality. Toys and Games that bring back fond memories or have a vintage look. I also really like companies that produce their toys sustainably or contribute to environmental or charitable programmes. My parents were both art teachers with a great aesthetic, so I'm quite fussy with visual appeal. I'm a bit of an old fashioned girl at heart. I'm really fond of period houses and cars from the fifties that had lots of chrome. I love a trip to the art gallery and encourage my kids to look more closely at the detail. There are two fantastic books published by Phaidon called The Art Book for Children White and Yellow. They encourage different ways to view art, historical details of the time a piece was painted and other interesting facts. A broad range of art styles are covered and both books have made my trips to the art gallery more valuable as well.
What has been the best thing about being your own boss both before and after children?
I have only really experienced being my own boss after children and the biggest plus would have to be the flexibility it allows for management of your time. It was great for me to be there for my children in their early years and be able to help at Kinder and School. Now that I have the shop, I can tailor the hours, so that there is still some family/work balance.
How do you balance (juggle) family time and work time? I try not to rely on family and friends too much when it comes to looking after the children, but it is impossible to run a business and be available for your kids all of the time. My parents live 15 minutes away and they are a great help. My sisters also help out from time to time and friends with kids the same age are priceless. The local primary school also offers after care services and we have utilised those as well.
How are your days structure around your children and family and the shop?
The shop doesn't open until after school drop off, so I can do that every day. Earlier in the week, as these are quieter days in Seddon Village, I am able to pick the kids up from school. Later in the week, family and friends help out after school.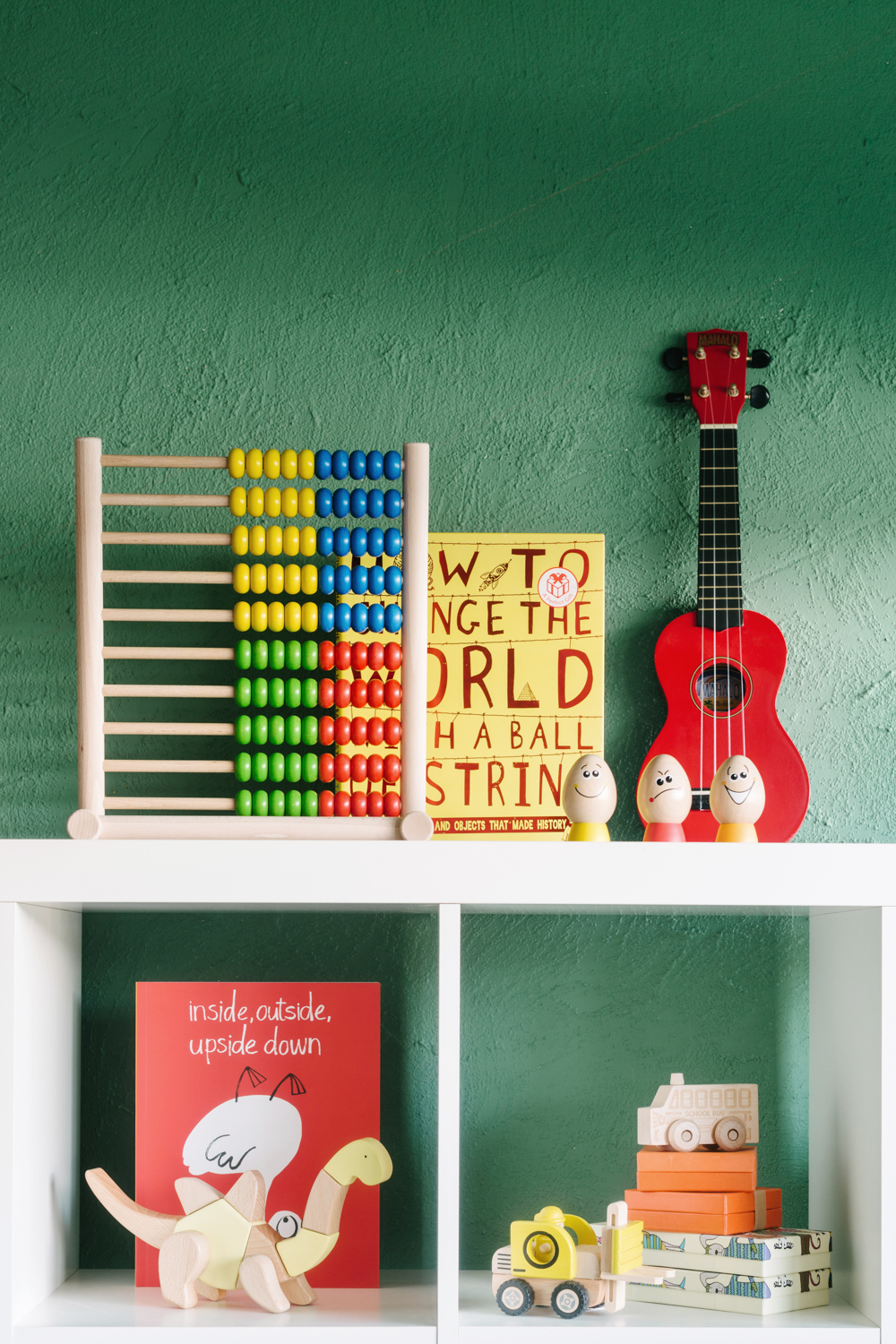 What exciting things are coming up for Finch Emporium?
I am constantly on the lookout for new and exciting products to keep the shop's offering interesting and diverse for the many regular customers. I have been looking for a fabulous dollhouse and gorgeous French brand Djeco have come up with the goods. There will be two house designs that are colourful, but with a great modern edge and the dolls are quite different from others on the market. These will be available in November, so perfect for Christmas presents. Local company The Freckled Frog are releasing a screen printed version of their Happy Architect wooden building set which looks fabulous and whispers are of a train set too, so I'm eagerly awaiting those.
Tell us a little about the product you stock and how you make that selection?
I look for products that are not just visually attractive, but have a worthwhile purpose. I love interesting art and craft products because they help develop creativity and imagination. Generally I avoid products that have an affiliation with a television programme or film because they limit a child's play. They can rely on what they have seen to play a game, rather than having original ideas. Good quality wooden toys have always appealed to me as they are less disposable. It is harder to create a wooden toy with built in obsolescence. They are sturdy and solid. I also prefer eco friendly, sustainable brands and local businesses.
Your Petite Edit Best place for Sunday breakfast?
Sunday is an opportunity for a lie in, so things get off to a slow start in our house. Breakfast is often poached eggs, bacon, avocado and toast made at home. A cup of tea and the newspaper. Bliss!
Best place for a family getaway?
We have spent our last three Christmas breaks in Caloundra on the Sunshine Coast. We just love spending the days in the pool or at the beach or both. The weather has been perfect. The beaches are beautiful, the water warm and there is a great cinema for the odd evening's entertainment. There is also a night market with delicious food vans.  
What is your go-to resource?
My biggest resource would be industry trade fairs, but I flick through magazines looking for inspiration. I also rely on the guidance of sales reps when I have developed a rapport with them, it is in their best interest to give you good advice after all.
Favourite childrens fashion range?
Rock Your Baby. I wish they made clothes for older kids and adults too!
Please give a shout out to another inspiring business (ran by parents)
The Freckled Frog is a local designer and manufacturer of educational toys for children. Their wooden products are unique and offer open ended imaginative play along with problem solving skills. They have recently launched a whimsical range of puzzles that were illustrated by Victorian artist Jenny Laidlaw. Many of their products have international distribution and all of this has been achieved while raising two young boys.
Best piece of advise you have been given :Professionally, in reference to raising a family and in reference to how to make it all work
Professionally: Listen to the people you admire and ignore those that you don't. I learned this quite early on in my corporate working life. Two women in particular were great mentors. They had families they adored and were ambitious. I paid a great deal of attention to what they had to say.
Family: To sit down at the dinner table every night for your evening meal and talk about your day. This keeps everybody connected and the lines of communication open.
Balance: You have to remind yourself, when you feel that your family are missing out on your time, that you are doing this for them. Partly for economic reasons, but also to show them that life is about working hard and treasuring the time that you spend together. You can't keep all the balls in the air all of the time, so you just have to do the best you can.
What are your goals for Finch Emporium in 2014, 2015 and beyond.
The beginning of June, marked 4 years since Finch Emporium opened its doors to the public, so I am hoping that our customer base continues to grow. In the next few years, I would like to develop some products under the Finch Emporium brand. I have a few ideas already, so it is a matter of perfecting design and finding a reliable manufacturer.
Currently Finch Emporium are offering 20% OFF in-store to mark their 4 year celebration. Finch Emporium, 86 Charles Street, Seddon, VIC, 3011 +61 3 9687 3524 or shop online.