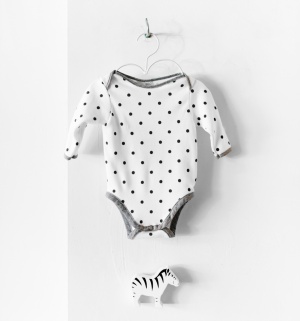 Shop
Big Dreams
CHILDREN
Christian almost 11
Savva almost 8
Stella one month off 2
LOCATION
Northcote 269 High St. VIC
Collingwood 336 Smith St. VIC
Big Dreams
Shop
Big Dreams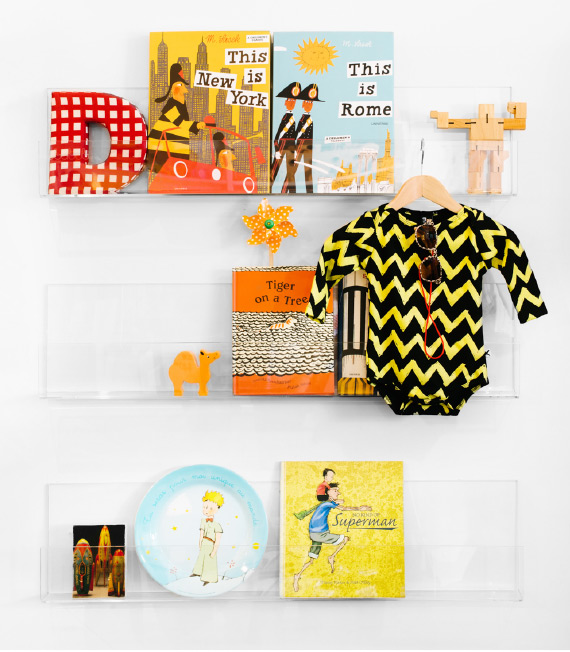 Photography by Brooke Holm, Styling by Marsha Golemac for The Petite Edit.
Big Dreams had been open for 8 months when Mary found out it was on the market. At the time, she was running a successful agency specialising in kids boutique and gift store wholesale so it seemed like a natural extension to invest in a bricks and mortar store. Within a week she purchased the business and has since quickly established which aspects of the existing business she would  nurture and which ones she would replace.
With a background in Textile Design at RMIT, her professional career prior to Big Dreams was in  fashion and homewears where she worked at Susan, House Homewares, Dryen Australia, Mitch Dowd, Davenport, Scanlan and Theodore and Calvin Klein Jeans. Mary got her first taste of product design under the direction of Orlando Mesiti (now owner of Scout House) at Dyren. It is perhaps this foundation that makes her a formidable force as a buyer, agent, product designer and retailer.
Mary is the first to admit that retail can be relentless, but with a strong support network, a genuine love for customer service and passionate staff she's pushes forward everyday learning from customers and the public to enhance her offering and deliver outstanding service.
As a customer of Big Dreams I can vouch for their attentiveness and helpfulness in store and how they make shopping with children an easier experience. They offer the cutest (free) gift-wrapping and the Northcote store has a 'Harry Potter' style under the stairs play room for little ones, whilst a craft table with chunky crayons keeps little ones entertained while parents shop.
The Big Dreams team boasts 15 dedicated and loyal members with freelances and other creatives engaged as required. The team wear many hats, with retail shop staff also working across merchandising, creative writing for their annual magazine, photography for media and buying.
What inspires you creatively and personally?
Personally: focused disciplined fit people, that don't make excuses and take the time to run (I still haven't worked it out). My children inspire me too, I love their opinion. Creatively:  winter -it's my season to be creative….and coffee!
What has been the best thing about being your own boss both before and after children?
I don't have to present at a meeting anymore or get prepared to show the range to suppliers after a 6am flight. I can take time off without asking approval although that comes with the new set of heartache and making sure I am organised to go to school presentations and assemblies without asking for approval.
How do you balance (juggle) family time and work time?
Lately not very well. You just do, everyone has to pitch in. It's my nature to bite off more than I can chew but I always pull through.
Having had another baby alongside opening the 2nd store, three children, two stores, an online business and a wholesale business – how does each day work? Who is your support network?
I have 2 beautiful boys and a little princess who is our little baby girl, no batteries required. She keeps us all on our toes. We also recently opened up our little home to a kitty (took some long convincing but dad finally agreed). Everything has evolved over the years, being a wholesaler comes naturally, because I have years of experience I don't feel like I have to knock down any doors. My family help, my husband of course who has his own business can have flexible hours. My mother, my mother!!!! Love her, nothing is too hard and she does it all with humor.
After having Stella 22 months ago our family has just stepped in, my sisters in particular take the boys for sleep over's or to parties for us and just generally help out with parenting.
My staff are willing to do extra if my children get sick or something isn't going to plan.
I have had nannies over the years too, but right now all I need is a housekeeper!
What exciting things are coming up for Big Dreams i.e. store launches, new brands etc
We are committed to our bi – annual magazine, winter and summer editions.  This will be a work in progress and I imagine will grow quite organically. Currently produced wholeheartedly in house, Jen is the driver.
Each season we introduce new brands into our mix, all-dependent on what we source, stumble across, want to try. Im always on the look out for another store location but it has to be right.
Our new look web store is on the drawing board right now so it will consume us for the rest of the year I imagine.
Best piece of advise you have been given professionally and personally
A good friend of mine who runs a retail chain really inspires me, his advice has been priceless, not unusual for him to say 'pay someone to do it'. He's on the money!
In reference to raising a family: get your kids to bed early otherwise don't bother sending them to school …they will be too tired to learn. Also keeps them healthy. An old guy once offered up this information to me in a fruit shop took me quite by surprise but he had age on his side and I thanked him for the advice.
In reference to how to make it all work (work and family) I'm still trying to work it out … just as I think I have it right the children have a growth spurt and the needs are different again my family and work have taken priority… sometimes we don't see friends enough… or Petro's and I don't get enough time together. In a growing family with their own businesses to run it does get exhausting and I certainly need to get better at setting boundaries so work is left at work.
Can you please list a snapshot of the brands you stock?
This season Petit Bateau, Munster, Missie Munster and Bobo Choses have really stolen the show in terms of clothing; all of them produced winner ranges.
Other strong clothing brands for us include Oishi m, Minti , Nature Baby and Sapling.
Lots of quality shoes including: Bobux for everyday wear and value for money in that age/size group 18-29. Bisgaard is our favorite brand, quality and styling like no other, it does in some styles however tend to be a narrower fit so has a following for that reason.
Birkenstock we have stocked from the very beginning but gees it's been hot this summer, I took on some advice from my fashionista friend and backed the all black 2 strap… I think we have supplied half of LA nah I'm exagerating but it has been fun to open up our supply beyond our shores with globally in need items.
Hunter, Chipies, Feiyue, Minnitonka, Ciao Bimbi, Camper, Melissa, Doc Martins, Garvalin…..our shoe range is growing.
I love shoes , we really are a shoes store with clothes and toys!
Mary's Petite Edit
Best place for Sunday breakfast
Well, before the football season started breakfast was at our kitchen table with fresh Babka banquette or croissants (Babka is a short stroll away) there is certainly no place like home on a Sunday morning. My husband runs a cafe all week, the children and I eat breakfast at the cafe at least once during the week and hang around there a lot.  Eating out is more a midweek thing for us… and we usually let the boys choose a place for dinner, so many good places near us… Trippy Taco, Huxtaburger, Jims Tavern… Sunday is for home.
But as I said that was before football, now we eat in the car on the way to the 8.45am game across town. My husband gets up early goes to his cafe and comes back with a tray of hot drinks. Black coffee for me (I did give up but I'm back on) hot chai for the kiddies & we are on our way usually dressed and in the car by 7.45am.
Best place for a family getaway? 
In order of preference… Thessaloniki just because it's a cool place and I have family roots there and its like going home to the motherland…catching up, long chats, lots of coffee, excellent food,  late nights and day sleeps!
Paphos because Petro's sister lives there and its a holiday beach destination…the boys love it there and all their cousin time.
Byron Bay because it's not far and the weather is perfect..just as you feel too hot it rains and cools you off. Something there for us all. It brings out the best in us and we become an active family … we start the day with an early morning swim. Plus its perfect for right now with a 2-year-old Melbourne international airport is not a fun place during school holidays.
What is your go-to resource?  
Google, but I do love a good textile book, children's books with a twist. My all time favorite must be the 11th hour by Grame Base, just the other day I referenced the birthday cake illustration.  Sometimes I just need to walk down the street to get some fresh air, look in a few shop windows, have a minute to myself so I can process information and get back to work focused.
Favorite children's' fashion range? 
Easy!!! Petit bateau they really are masters in manufacture across baby to big kids garments. They understand fabrics and they don't kill a garment with their branding, it's subtle.
They make underwear, baby's suits, and shirts. Tees, raincoats, wool coats… jeans, leggings, dresses everything they make is classic and quality they really pull it together, they make it all really well. Nothing more off putting than overly branded children's clothes or clothes that are too 'on trend'.
Give a shout out to another inspiring business (ran by parents)
I don't stock the range in store but I think Rock your baby have nailed it. The two sisters that run the business around their families over the last 12 or more years have excelled. They are in a good place right now and deservingly so. I have a lot of respect for that brand for sticking to their thing and doing it well.
Amber and Ben Clohesy of Down to the Woods and clever and inspiring. They started around their business around the same time I purchased Big Dreams. They too are parents and have achieved massive growth in just a few short years.
Mary dreams of a multi level department store size Big Dreams. Complete with a handsome elevator attendant…"good morning ladies level one toys and crafts, level 2 prams and  furniture…" I imagine that elevator would be filled with mums and prams.. I might just be one of them.