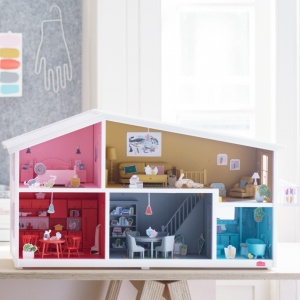 Create
Petite Collaborations Jessica Hanson
Supported by
Lundby Australia
Photographer
Christopher Miles
Jessica Hanson
Create
Petite Collaborations Jessica Hanson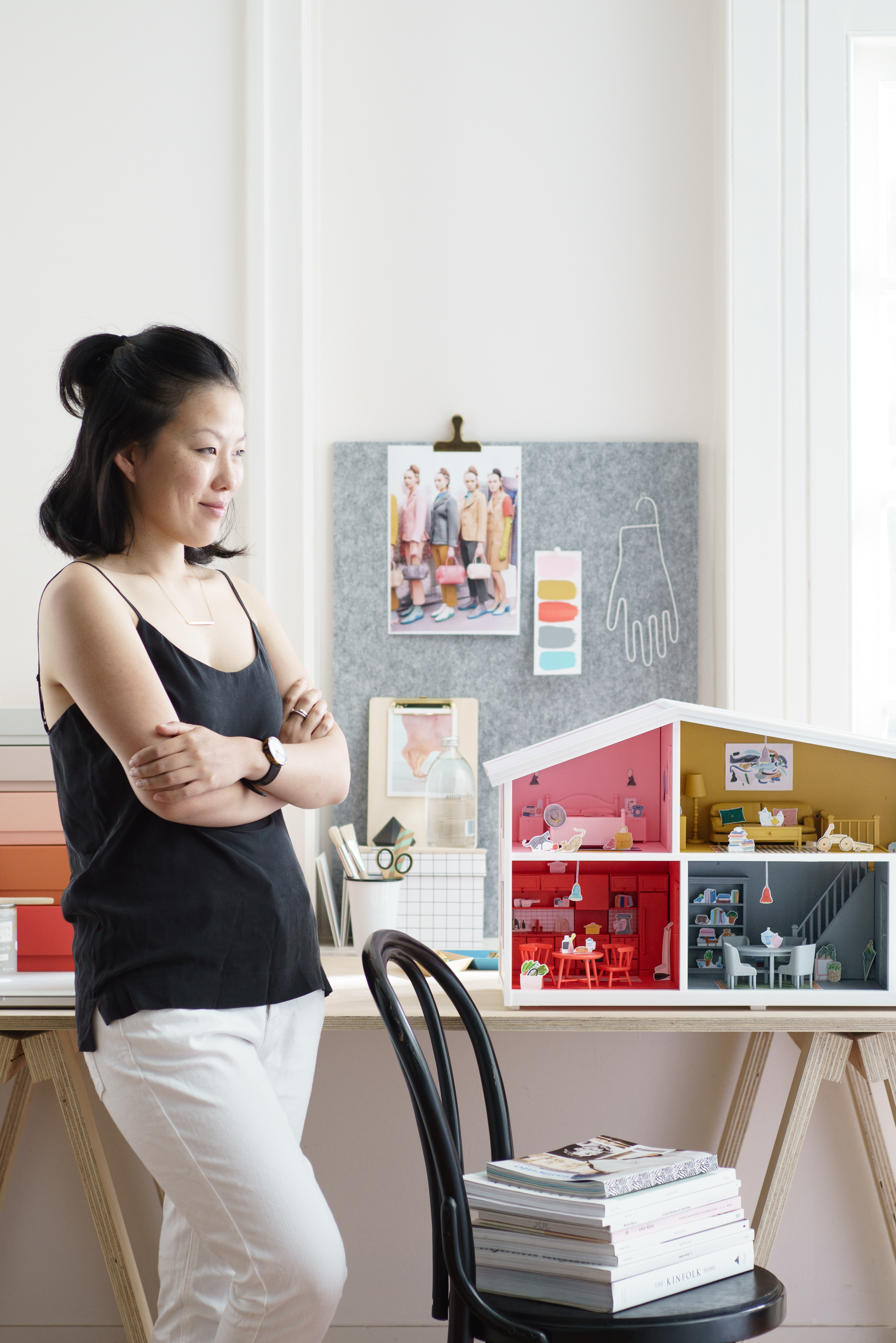 Jessica Hanson is best know for her work as Style Editor of Inside Out Magazine creating enviable spaces. Inspired by Jessica's polished contemporary styling and her work across children and youthful spaces, we just had to have her participate in our Petite Collaborations Lundby dollhouse project. Luckily for us, Jessica accepted the invitation and boy has she delivered.
Jessica's house, is the third of five houses part of our Petite Collaborations series that will go to Auction on Thursday 25th of February with 100% of the proceeds going to local childrens charity KOALA Kids.
Enjoy Jessica's space and read about the inspiration behind her concept.
What was the inspiration behind the house?
I was inspired by an editorial shoot I'd recently styled in collaboration with an illustrator only a short time prior to starting this, she'd contributed illustrations which we digitally layered over our image. For this project, I wanted to explore how we could take it further by making her 2D illustrations into 3D physical pieces that could be used and played with along with the other dollhouse furniture that was provided.
My colour palette was inspired by the Prada Fall/Winter 2015/16 collection!
Did any other creatives collaborate/contribute to the house? 
Yes, I collaborated with Japan-based illustrator Grace Lee. We communicated over many many emails working on room by room, discussing each object, sending style references, and working out scale and colours. She was fabulous to work with!
What is your favourite room in your house?
I'd have to say the bedroom, because of those adorable cats Grace drew playing by the bed!
What are you working on in 2016?
I'll still be on maternity leave until mid-year, so other than spending more precious time with my baby daughter, working on a freelance styling project here and there, and I plan to be back at Inside Out in May. I'm also planning to start an ongoing personal series, collaborating with artists and their artworks.
Tomorrow we launch the house of Madeleine Sargent of Made by Mosey and share a sneak peek of her new wall hangings part of series called 'Full circle'.
We thank Lundby Australia for helping make this project possible. Since 1947, Lundby has been providing the most contemporary doll's house to each generation. Lundby pioneered the doll's house's child-safe electrical lighting system which can be found in every Lundby house. With two ranges to choose from Lundby continues to keep up with the times. They know the urge to play lies in the minute detail and freedom to create individual worlds. Australian retailers can be found here