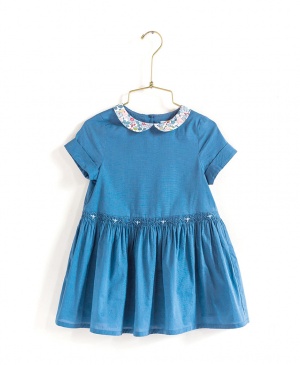 Shop
Pretty Wild
With Spring in full swing (finally!) and soirees in sight, the Pretty Wild collection (a favourite at The Petite Edit) evokes an old school playfulness to outfitting little girls newborn to 3 years and little ladies 4years – 10 years.  Encompassing classic silhouettes, heritage liberty prints and hand finished details of the highest quality, the Melbourne designed collection features crisp cottons, hand smocking and delicate embroidery.
The Pretty Wild collection adds timeless charm, ensuring each piece becomes a treasured item you'll never want your little one to grow out of.
From the team behind Big Dreams, (read our interview here) Mary (Director) and Jen (Creative Director) together to bring the Pretty Wild collection to life – from International travel to selecting the Liberty prints and embroidery details, this wonderful extension to the Big Dreams family is set to take full flight as the brand gains momentum from stockists and customers alike.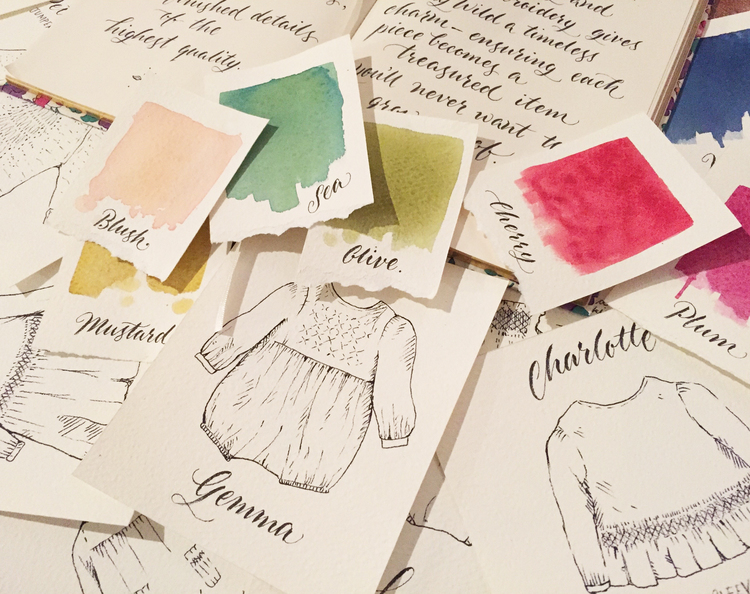 With over 30 stockists across Australian and NZ (see here)  it easy to easy to see why the friends of Pretty Wild are some of the stylish kids in town – Billy Judd (daughter of Rebecca Judd), Sonny Blake (Zoe and Hamish's son – Sonny is a fan of the Pretty Wild knitwear and raincoat about town) and instagram star Harlow (Daughter of Peter of The Daddy Fashion Stylist) are all fans of Pretty Wild.
We spent 5 minutes with one half of the Pretty Wild design team Mary to learn more about the current Spring collection.
Tell us a little about the Pretty Wild (Spring) collection, influence, style?
Pretty Wild Spring Summer, is heavily influenced by Liberty Art London Fabrics, Jen and I have looked through the collection of new and vintage fabrics, picked a few favourites and dreamed up styles.
Coming up with styles is easy, Jen has a fashion background and I have a textile/retail background. We have been heavily influenced by our first trip to Europe together earlier this year. The styles in the collection are the result of lots of back and forth with our factories to get the fit and frills sitting correctly. And the experience from retail gives us the knowledge first hand of what fits work and what needs to be improved, tweaked.
What inspires you when creating the Pretty Wild collection?
The fabrics we use are inspirational on their own. European labels, classic child silhouettes, the royal family's love of smocking and needle point detail.
How did Pretty Wild come to life?
Pretty Wild was really born out of my passion to have my own brand. I love textiles in particular Liberty prints. On a buying trip one year I met a manufacturer from Madagascar who showed me some samples of the type of garments and embroidery they make. With a solid team and the stars aligning we launched Pretty Wild and produce two transeasonal collections a year.
How do you juggle Pretty Wild and Big Dreams and a young family?
It's a constant juggle but my team is wonderful! Elly in my team who runs the Northcote Big Dreams store and looks after retail operations, including rosters across the business takes the pressure off and has allowed me to make some time for Pretty Wild whilst Jen and I keep up with our day jobs (running the Big Dreams retail concept) we allocate time to Pretty Wild which allows us both to stay creative – which I love.
Luckily Laura who works on the retail side  brings her camera to work. It has naturally transpired to her role being our photographer once a week which means we can feed our social media engine with beautiful imagery – we are all multitasking!
The family juggle is always a challenge but I love that my children inspire me and the team. Stella has charmed the whole Big Dreams and Pretty Wild team . If it wasn't for our in house little princess, Stella we would not have a fit model! Jenny has a special bond with Stella, they have a special little relationship. Jenny is very patient having Stella about the office and studio at least twice a week. I can even leave her with Jen for a couple of hours, they get up to 'dress ups' . Stella is a big part of why Pretty Wild got off the ground, she needed something to wear!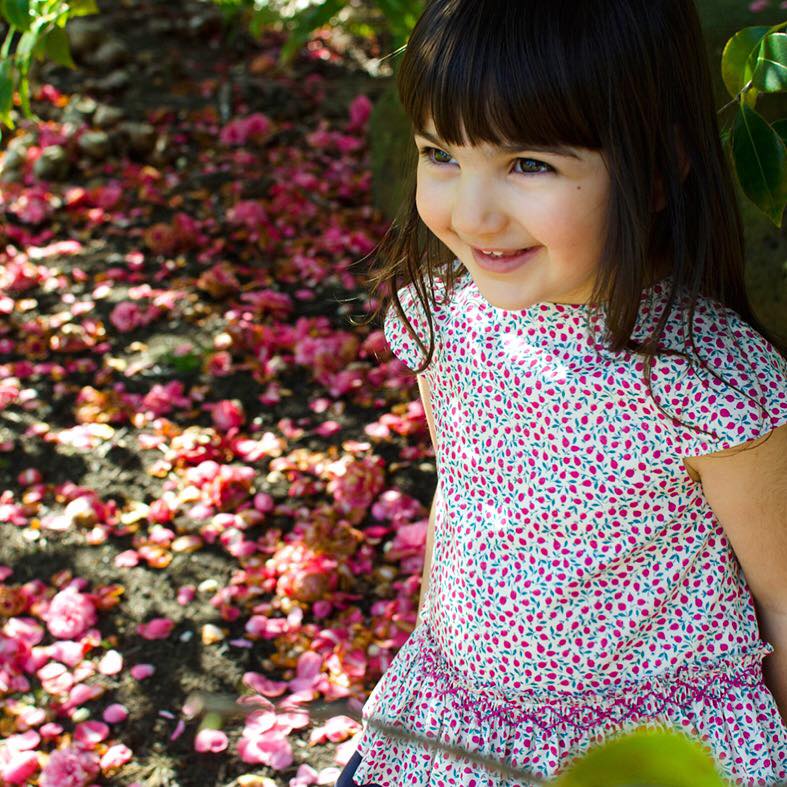 Pretty Wild evokes memories of my childhood and wearing beautifully detailed and tailored outfits, very European like – what is your influence?
Yes, we look towards Europe, French traditional styles and I think we add a touch of the now.
We are really pleased with the outcome.
What's next for Pretty Wild?
Our summer accessories should be here in the next couple of weeks, and features a wonderful selection of headbands, hair clips and bow ties which perfectly complement our collection and allows us to cater to little boys with our bow ties.
As we head into Spring and party seasons, what is your favourite styles for little girls?
Our Sofia Playsuit, it can take you to a party but it's an easy fit to wear every day.
View the Pretty Wild Collection online
View the look book here